Address:
Fontbonne University
6800 Wydown Blvd
Anheuser-Busch Hall - Room 208
Saint Louis
,
MO
,
63105
How to Start a Not-For-Profit Business
This workshop is a MUST for anyone thinking about starting a Not-For-Profit business. Learn about the responsibilities for operating a NFP business. There are advantages and disadvantages of choosing this category of business and only certain types of businesses qualify to be non-profit.
At this workshop you will learn:
How to Start a Non-Profit Business
Legal Filings to Achieve a Tax Exempt Status
How Non-Profits Generate Money
Management Structure and Supervision of a Non-Profit
Advantages and Disadvantages of Non-Profit Status
Keys to Success for a Non-Profit Business
Speaker's Bio: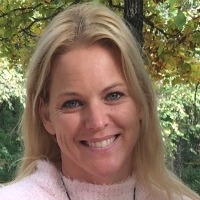 Cate Redfern (CFRE)
Cate Redfern helps small to medium nonprofits that have limited resources to excel at achieving their mission. Trained in Communication and Marketing, Cate has a unique background with over 20 years' experience as a nonprofit board member, volunteer, development director and executive management team member in South Africa, Botswana, the Cayman Islands and Missouri. As a nonprofit strategy consultant, Cate focuses her clients' efforts on strategic planning, intentional action and measurable results to achieve mission success using effective, actionable strategies that allocate resources efficiently.
Cate is a volunteer Auxiliary Member of SCORE, providing SCORE mentors with nonprofit clients with nonprofit expertise within her subject area. She is also a workshop and seminar facilitator for SCORE's education programs and she volunteers on the Diversity and Inclusion Committee of the Association of Fundraising Professionals: St. Louis Chapter. Cate served on the Board of Directors and chaired the Fundraising Committee for St. Louis Earth Day from 2014 to 2016.
Cost:
All SCORE workshops are $45 with pre-paid registration; Fontbonne students free with valid student ID; Veterans are $25 with valid Military ID. $55 at-the-door, subject to availability.
GUARANTEE YOUR SEAT - REGISTER NOW!